It is so symbolic that during this one week we are celebrating so many milestones for Jewish Federation of Greater MetroWest, Global Connections. We are selecting our 15th cohort of Rishonim and Shlichim and we are celebrating the tenth anniversary for our flagship programs of Youth Futures and Diller Teen Fellows.
These are all very exciting achievements but perhaps the most fundamental and formative moment for me was to watch the Negba cohort of our Peoplehood Project come to life with its first encounter in Ofakim. While Shlichim, Rishonim, and Youth Futures are national projects, which we in Greater MetroWest have adopted and developed to the highest level, the Peoplehood Project is our own brainchild, our own baby.
It was also about ten years ago when two of our emerging lay leaders, Dalia Yosef of Merchavim and Lisa Lisser of Short Hills, were asked to chair the renewal process of our partnership with Ofakim-Merchavim. Lisa and Dalia, as well as myself and all our professionals, didn't know exactly where this process would lead us. However, the concept of bringing together dedicated volunteers from both sides of the ocean, creating global connections, and letting the collective wisdom work was planted. It moved us to new heights, and now Greater MetroWest is leading this philosophy nationally. The renewal process gave birth to three cohorts of Peoplehood Project, to the renewal process of the partnership with Arad, and now to Peoplehood Negba, which includes all of our Negev partnerships: Erez, Arad, Ofakim, and Merchavim.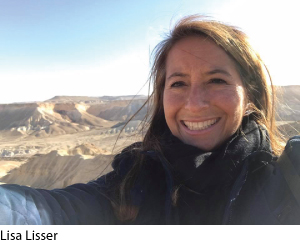 And to add symbolism to symbolism: This very week Lisa Lisser is in Israel working on her Israel Education Manifesto as expressed through Jewish Peoplehood and Dalia Yosef was appointed the Israeli national Chair of Partnership Together. Yeshar Koach to all and a special shout out to our Global Connections Negba team: MIchal Zur, Sandy Green, Doron Rubin, Randy Brokman, and Tal Morag.